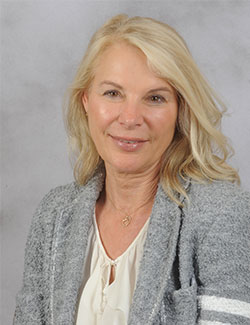 Dr. Karin Volkwein-Caplan
Philosophy
Educating our students in a holistic sense– addressing physical, mental and spiritual needs, will prepare them for future challenges related to healthy aging and the impact of lifestyle choices on the community and the environment. In my research and participation in leadership positions at the University, as well as the community, nationally and internationally, I am an advocate for race and gender equality, and a healthy and sustainable lifestyle. I have taught physical and health education students, as well as exercise science specialists, in the general education and graduate studies programs at West Chester University.
Education
Ph.D. Philosophy and Sociology of Sport, University of Tennessee, Knoxville, 1989
Graduate Degree (Staatsexamen) Dual Major– Sport Sciences, Religious Studies. Minor in Philosophy, University of Marburg, Germany, 1984
Research Interests
Healthy Aging Across the Globe
Gender and Racial Discrimination, including Sexual Harassment and Abuse
HIV/AIDS in Sport
Fitness and Well-Being, Cross-Cultural Comparisons
Publications
Books
Aging, Physical Activity and Health – International Perspectives. Co-edited with J.T. McConatha. Routledge Publisher, England and New York (2018).
Sport|Culture|Society. Workbook. Downingtown, PA: Dynamics Printing (2016).
Sport|Fitness|Culture. Oxford, England: Meyer&Meyer Publishers (2014).
Social Geography of Healthy Aging. Co-authored with J.T. McConatha. Maidenhead/UK: Meyer&Meyer Publisher (2012).
Cultural Contours of the Body – Aging and Fitness. Co-authored with J.T. McConatha. Illinois/USA: Kendall/Hunt Publishers (2010).
Sport, Culture, & Society. Illinois/USA: Kendall/Hunt Publishers (2009).
Culture, Sport, and Physical Activity. Oxford, England: Meyer&Meyer (2004).
Sexual Harassment in Sport – Impact, Issues, and Challenges. Co-authored with G. Sankaran. Oxford, England: Meyer&Meyer Publishers (2002).
HIV/AIDS in Sport – Impact, Issues, and Challenges. Co-edited with G. Sankaran & D. Bonsall. Champaign, Illinois: Human Kinetics (1999).
Fitness as Cultural Phenomenon. Muenster, Berlin/Germany; New York/NY: Waxmann (1998).
I am the lead editor of two book series with Meyer and Meyer Publishers, Aachen/Germany: Sport, Culture and Society (12 books) and Healthy Aging (6 books), as well as reviewer to five national and international professional research journals. My publications include over 80 book chapters and peer-reviewed national and international articles, as well as radio interviews and presentations.
Grants
German Academic Exchange Program (DAAD) Research Visiting Grant to Freiburg University/Germany: "Healthy Aging – Cross-Cultural Comparison between Germany and the USA", 2012.
McNeil Grant, WCU College of Health Sciences: "Health Promotion in Later Adulthood – An Analysis of Health Resources and Supports in the Greater West Chester Area", 2010.
Sabbatical, WCU: "Success Through Sport – From the Playing Field to Top-Management", 2008.
Certifications/Awards
West Chester University: Trustees Achievement Award; Faculty Merit Awards for Scholarship, Teaching and Research.
German Academic Exchange Program: Visiting Scholar to the University of Freiburg/Germany (2011)
National Association for Sport and Physical Education: Outstanding Leadership Award (2005)
German Olympic Institute, Berlin: Research Fellowship (1999)
Memberships
International Council of Sport Science and Physical Education (Editorial Review Board Member, since 2013)
International Association of Physical Education and Sport for Girls and Women (since 2012)
German Society of Pennsylvania (Board Member since 2019)
AARP Network of Age-Friendly Livable Communities (since 2015)
International Association for Sport Science and Physical Education (since 1995)
International Comparative Society for Physical Education and Sport (since 1994)
International Association of Philosophy of Sport (since 1985)
North American Society for Sociology of Sport (since 1988)
Back to top of page.