Spotlights
Meet our 2023 Wall of Honor Recipients
Wall of Honor Awardees
Nadine M. Bean, MSSA, PhD, LCSW

Dr. Nadine Bean retired in August 2020 after completing 22 years as a professor at West Chester University. While Dr. Bean was beloved to many in the Master of Social Work Program as a respected colleague, professor, researcher, and social worker, she didn't always plan on going into social work. After completing a BA in Biology and Psychology on the pre-med track, she entered medical school in 1980 with plans to practice family medicine or child psychiatry. However, with a medically fragile young daughter, she decided a career in medicine was not worth the time she would have to spend away from her daughter's care, and instead found her calling in social work. Dr. Bean earned a MSSA (Master of Social Sciences Administration, equivalent to the MSW) and PhD from Case Western Reserve University.

Highlights of Dr. Bean's career include her volunteer work with the American Red Cross in disaster mental health services; her first deployment was to lower Manhattan in the aftermath of the 9/11 tragedy. She has volunteered at multiple disaster sites since then, including in New Orleans after Hurricane Katrina. Dr. Bean also volunteers to provide pro bono mental health services to veterans and military families through the national Give an Hour network. A meaningful time in her early social work career were the years she spent providing in-home services in Baltimore County's early intervention system, supporting families of young children with intellectual and/or other developmental disabilities.

After completing a post-doctoral research fellowship at the University of Maryland investigating family violence in the military, Dr. Bean took a position at West Chester University in 1998. Fiercely dedicated to the success of her students, she is especially proud of being awarded a total of $1.9 million from HRSA (Health Resources and Services Administration, part of the U.S. Department of Health and Human Services) BHWET (Behavioral Health Workforce Education and Training) Grant in the fall of 2017. This grant provided $10,000 stipends to over 100 MSW and MEd, School Counseling students in their final year of field who were working in an integrated health care setting or a Title I school with diverse and underserved populations.

Dr. Bean is the proud mother of three daughters and grandmother of three grandsons.

Sally Tamburello Winterton, Ed. D.

"It's a beautiful day for school!", is how Dr. Sally Winterton regularly greeted her students. Dr. Winterton joined the faculty at West Chester University in 1992 after 24 years in public education where she served as an elementary classroom teacher, an assistant middle school principal, and an elementary school principal. Her 22-year career at WCU in the College of Education began when she joined the faculty as an adjunct professor; upon completing her doctoral work at the University of Pennsylvania, she was tenured and later promoted to Associate Professor. Following her retirement in 2014, Dr. Winterton was honored with the designation of Professor Emerita.

Dr. Winterton's teaching responsibilities included early field courses, Creativity in the Classroom, and supervising teacher candidates. She also taught the inaugural section of the Middle Level Certification field experience class. Dr. Winterton managed and coordinated WCU's Gear-Up Grant in cooperation with Holy Family University, the Community College of Philadelphia, and the School District of Philadelphia; the grant funded professional development for teachers and summer technology/math camps for students. In addition, she served as the Department of Elementary Education's Coordinator of Field Experiences, Interim Director of the Teacher Education Center, and Interim Associate Dean of the College of Education.

Dr. Winterton is most proud of her collaboration with two colleagues in instituting "The Kennett Experience," a two-semester commitment of cooperating teachers and teacher candidates which culminates with the student teaching experience. Such yearlong experiences continue as part of the teacher preparation program and have resulted in strong partnerships with several school districts. To enrich these yearlong partnerships, Dr. Winterton co-authored a grant to fund professional development facilitated by St. Cloud University Co-Teaching Model presenters to benefit WCU student teaching supervisors, local superintendents, and cooperating teachers. Subsequently, she and a colleague conducted Co-teaching workshops for local school districts.

Dr. Winterton is Past President of the Pennsylvania Association of Colleges and Teacher Educators and a member of its Board of Directors and a Past President of the Immaculata University Alumni Association. She currently is on the WCU's CESW Advisory Council and on the University's New Faculty Orientation Committee.

Dr. Winterton and her husband, John, are longtime residents of Chester County where she has served on their township's Historical Commission as a 25-year member and as current chair of the Planning Commission.
Congratulations to the 2023-2024 Scholarship Awardees!
Dawn Patterson Awarded PEPI Grant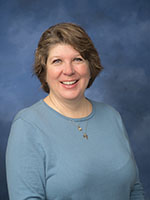 Congratulations to Dawn Patterson on receiving the Provost Enrollment Planning Investment (PEPI) grant through West Chester University. Dawn was awarded this grant alongside a group of colleagues with whom she collaborated on this achievement: Dr. Beatrice Adera, Dr. Colleen Commisso, Dr. Mary Houser, and Dr. Michael Ubbens.
In recognizing the Pre-K to 12 teacher shortage and low enrollment in special education majors at WCU, Dawn and her colleagues saw an opportunity to use this grant to work towards reversing this trend. The program they've designed, called the Paraprofessional Pathway Program, provides an opportunity for paraprofessionals currently employed in special education classrooms to earn a BS in Special Education along with their teacher certification. This will create a direct path to earning a degree for these dedicated professionals already working in the field of special education.
Dawn joined our West Chester University community in 2015 and began serving the Department of Special Education as an Associate Professor in 2020. She earned her B.S. in Elementary Education from State University of New York College at Buffalo, M.S. of Education in Special Education from University of North Carolina at Charlotte, and her EdD with a specialization in Special Education/Autism Spectrum Disorder. Prior to arriving at WCU, Dawn was a special education teacher for 15 years. Dawn continues to infuse her passion for special education into the service-learning, study-abroad experiences she has organized for WCU students since 2018. This grant will open doors for special education paraprofessionals, and positively impact special education students for generations to come.
WELCOME NEW FACULTY AND STAFF 2023!
New Staff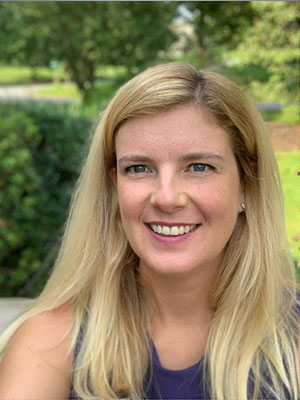 Valerie McCaffrey
Dean's Office
The CESW Dean's Office welcomed a new Office Assistant in January 2023. Valerie McCaffrey most recently served as the Assistant Librarian at Henderson High School in the West Chester Area School District. She has been very active in the schools also volunteering as President of the Home & School Association at East Goshen Elementary. Val is a graduate of the University of Maryland where she studied Journalism. We are excited to have Val as part of the College!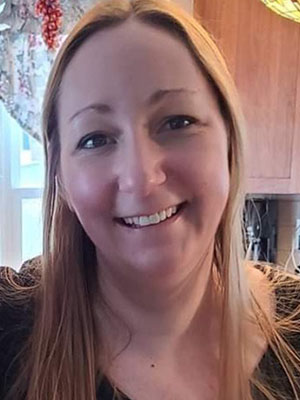 Amber Junkins
Secondary Education and K-12 Health and Physical Education:
Amber began her role as the Office Coordinator in the newly titled Department of Secondary Education and K-12 Health and Physical Education (Anderson Hall) in April 2023. Stay tuned for a spotlight on this department soon!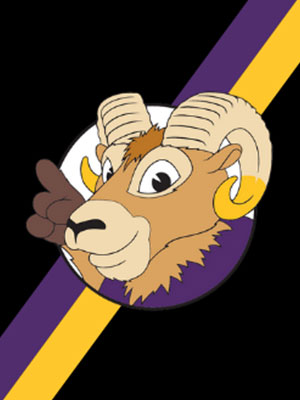 Lisa Harrington
Counselor Education and Ed Leadership and HE Admin
Lisa began in November 2022 as an Administrative Assistant working with both the Department of Counselor Education (Graduate Center) and the Department of Educational Leadership and Higher Education Administration (Anderson Hall / Graduate Center).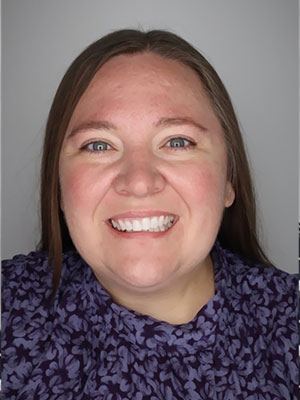 Mollie Zenz
Assessment Team
Mollie Zenz is the new Assistant Director of Data and Program Administration. She is originally from Ohio but spent the last ten years in Virginia working at James Madison University in Orientation. Mollie received her B.S. from Ohio University (not be confused with Ohio State) and her M.Ed. from The University of Toledo. She spends her free time cheering on her seven-year-old son during soccer and basketball games, finding exciting vegetarian-friendly restaurants, and reading/listening to audiobooks.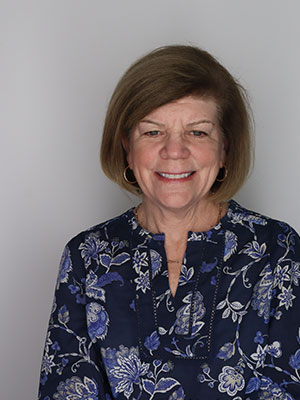 Judith Mullane
Office of Candidate Services
Judy Mullane began her new role as Administrative Assistant, Office of Candidate Services on August 28, 2023. Prior to working at West Chester University, she worked as an administrative assistant in the Development Office of a college prep boarding school. She has a Bachelor of Arts degree from Stonehill College, North Easton, MA. Her major was Psychology with a Business minor. She has a passion for education and is excited to work in the Office of Candidate Services in the College of Education and Social Work at West Chester University.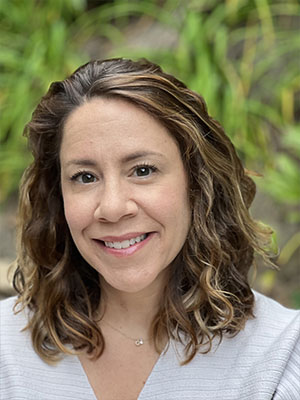 Kristen Crans
Technology Center
Kristen is coming to us most recently from the Registrar's office, where she began her WCU career back in January 2023. Prior to that, Kristen has spent the last twenty years working in elementary schools, first as a classroom teacher, then switching to a school library media specialist position. Kristen received her master's in library science with a school library certification from the University of Pittsburgh in 2009. Kristen is excited to be back in education working in a new and invigorating capacity as the Assistant Director of Instructional Design and Technology!
New Faculty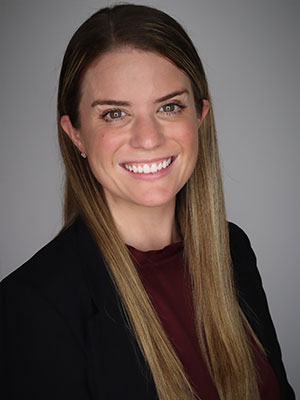 Emmaline Ellis
EMGE
Dr. Emmaline Ellis teaches courses in the undergraduate Early Grades Preparation program and Early Childhood Minor. Before her transition into higher education, Dr. Ellis was a Kindergarten teacher and social worker in the city of Philadelphia. Her scholarship focuses on teachers' implementation of classroom resources that support young children's early literacy skill development, with a particular focus on classroom discussion related to print during shared reading activities. Dr. Ellis has presented her research at national conferences and published articles in multiple peer-reviewed journals on the topics of reading comprehension, vocabulary, and social-emotional learning interventions.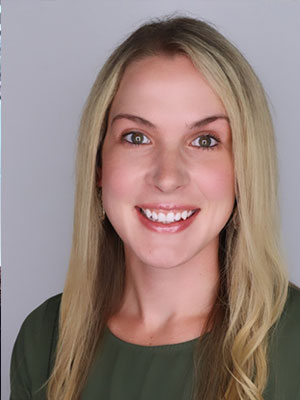 Brittany Severino
Special Ed
Dr. Brittany Severino is the definition of RAM pride being a three-time WCU Alum (Class of 2016, 2018, and 2021)! Dr. Severino is a certified special education teacher and general education teacher (PreK-12th grade) in Pennsylvania. She earned her M.Ed. in Special Education and Ed.D. in Policy, Planning, and Administration. Before becoming an assistant professor at WCU, she worked as a high school learning support and emotional support teacher for a public school district in Chester County. Dr. Severino also worked with the Delaware County Intermediate Unit (DCIU) as a job coach and community-based living and learning teacher supporting secondary students with transition planning and services. Dr. Severino has adjunct teaching experience at Cabrini University and Eastern University. Dr. Severino is proud to be a full-time faculty member at WCU and prepare the future generation of special education teachers.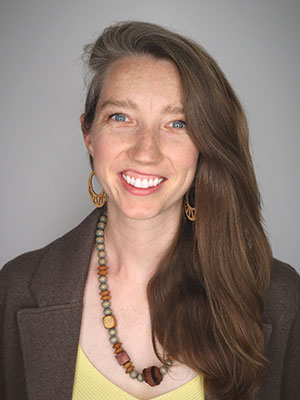 Emily Southerton
EFPS
Dr. Emily Southerton was awarded her BA from Villanova University and her PhD from Stanford University. She studies the development of youth agency and social justice efforts and strives to better understand how they relate to social writing technologies and curricula.
Her dissertation was a mixed methods, critical action, and design-based research project, titled: "Reimagining Youth Agency and Social Media Platforms with Middle School Girls and Nonbinary Youth"
Before Stanford, she taught middle school ELA, Humanities, and Computer Science in Haddonfield, NJ and Jackson, MS.
She also created the Poet Warriors Project, a digital publishing platform that amplifies the work of youth poets from low-income schools across the country: www.poetwarriorsproject.com.
Her work has been published most recently in the journals, Computers and Composition (2023) and, The Journal of Educational Research (2023) and the books AI in Learning: Designing the Future (2023) and Literacies in the Platform Society–Histories, Pedagogies, Possibilities (forthcoming).
She's from central Pennsylvania, was educated in public schools, and is the proud great-granddaughter, daughter, and sister of Pennsylvania public school educators!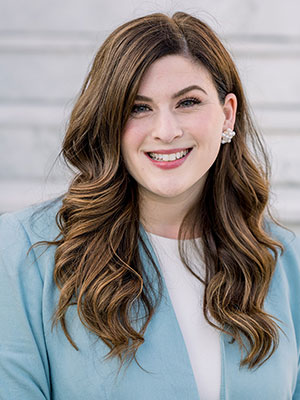 Anne Gill
Secondary Ed – Social Studies
Dr. Anne Gill has worked as a pre-service teacher educator for the last four years. She comes from a background in public education, specializing in history, special education, and humanities leadership. Anne holds a Master's in Educational Leadership from Monmouth University, Long Branch, NJ, and a Ph.D. in Literacy Education from St. John's University, Queens, NY. Anne's research interests focus on innovative teaching methods, such as integrating social media and media texts in instruction. She is also passionate about promoting critical media literacy in the social studies classroom, specifically focusing on media analysis and incorporating multiple perspectives.
Welcoming the Health and Physical Education Faculty!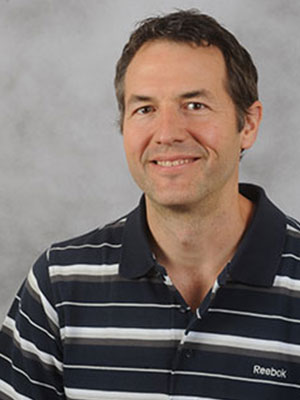 Matthew Cummiskey
Dr. Matthew Cummiskey is an Associate Professor and the Director of Adventure Education Program. He received his BS in Health and Physical Education from Ithaca College, his MSEd in Physical Education from SUNY Cortland, and his PhD in Kinesiology from Temple University. His research interests include staff training in adventure education, school wellness education, and accreditation of K-12 Physical Education programs. He's a lifetime member of SHAPE America, the Pennsylvania Association for Health, Physical Education, Recreation and Dance, and Phi Epsilon Kappa (PEK)! In 2018, he was awarded the Linda Wood Huber Aware for Service by the Pennsylvania State Association for Health, Physical Education, Recreation, and Dance! Dr. Cummiskey is on sabbatical for the Fall 2023 semester.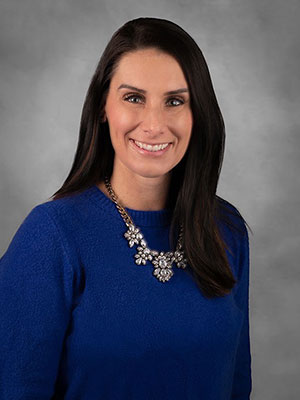 Elizabeth Dlugolecki
Liz Burkhart Dlugolecki is an enthusiastic educational leader with sixteen years of experience in K-12 and higher education. This is Elizabeth's second year as an Assistant Professor at West Chester University in the Health and Physical Education Teacher Certification program; she also served as a part time adjunct professor at Penn State Berks and West Chester University. Previously she worked as a secondary health physical education teacher in the public school system. Selected as both the Pennsylvania State and Eastern District Secondary Physical Education Teacher of the Year, her success in teaching is achieved through an emphasis on confidence and empowerment in making healthy decisions thus allowing for exploration, learning, and growth. Liz is known for her boundless energy and passion for health and physical education. Since completing her undergraduate degree, she went on to earn both her master's and doctoral degrees with a research focus on the areas of high quality health and physical education programs and educational support among early to mid-career teachers. Liz's service and leadership to the profession is extensive. She was a key contributor in the establishment of Berks County into the Lancaster/Lebanon/Berks local chapter for health and physical education. She has served on the Executive Board of PA SHAPE, SHAPE PA Lancaster/Lebanon/Berks, written numerous scholarly articles, and conducted countless professional presentations across the country. She has served in several different leadership roles in her school district from committees to event coordinators, and much more. Liz's knowledge and experience in the educational system has helped her become a true advocate for quality health and physical education programs. Her dedication and passion to education has impacted the lives of many professionals and helped strengthen health and physical education!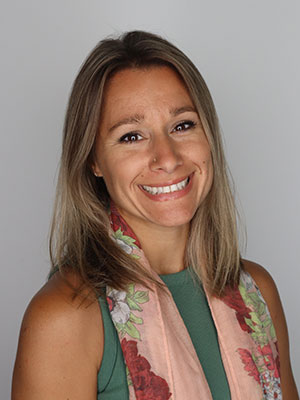 Jenna Fisher
Jenna started as an adjunct in the Health and Physical Education Teacher Certification Program during the pandemic. She began her tenure track role in Fall 2021 when students were allowed back face-to-face on campus. She holds a PhD in Physical Education Pedagogy with a cognate in Motor Behavior from the University of South Carolina. Jenna earned a Masters of Science degree in Health Education with a focus on Health and Physical Education Teacher Certification and her Bachelor of Science in Athletic Training from East Stroudsburg University.
With several years of teaching health and physical education at the middle school level, Jenna's passion is in preparing preservice teachers to provide best practice education in the real world. There is nothing better than watching preservice teachers develop into effective and motivated future professionals.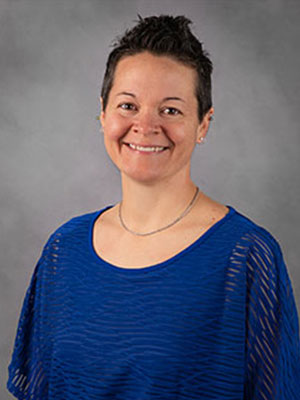 Elizabeth Foster
Dr. Beth Foster, CAPE (certified adapted physical educator), is an associate professor at West Chester University in adapted physical activity/education (APA/E). She is the APA/E program coordinator and graduate coordinator of the APE graduate certificate program, the program coordinator for health and physical education majors, and the director of the Adapted Physical Activity minor. Dr. Foster is also the director for Camp Abilities, which is a developmental sports camp for youth with vision loss that occurs over Memorial Day weekend at WCU. She is the head coach of Special Olympics Rammies for Soccer and basketball hosted here at West Chester for athletes with intellectual disabilities Dr. Foster has presented internationally and nationally at conferences on research and various application-based topics on vision loss/deafblindness, adaptations, and assessment within the field of APA/E and adapted sports. She completed deafblind intervener training at the Minnesota Deafblind Project. Dr. Foster was named the 2012 Pennsylvania State Association for Health, Physical Education, Recreation, and Dance APE teacher of the year and is also English as a Secondary Language certified. She is currently a member of the Pennsylvania Deaf-Blind Advisory Committee and is also a special advisor for the Pennsylvania Partnership for the Deafblind. She is the research chair for the National Consortium for Physical Education for Individuals with Disabilities. In addition, Dr. Foster has been involved with various adapted sport organizations and disability organizations promoting physical activities, fitness, adapted sports, and aquatics for all individuals with disabilities.
Congratulations to the Class of 2023 BSW Seniors!
Check out our BSW Seniors highlighted at the 2023 BSW Senior Recognition Event!
Congratulations to the 2023 College of Education and Social Work 1871 Awardees!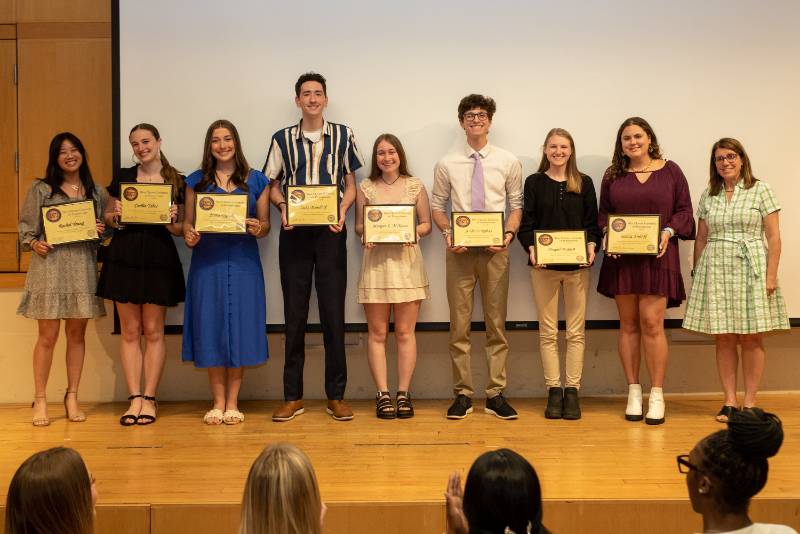 Select the names below to read about their accomplishments.
"I am a third year, Early Grades Preparation PreK-4 major, with minors in Mathematics PreK-8 & Civic and Professional Leadership. I am a member of the Honors College, and am involved in The Abbé Society (Fundraising chair), Alpha Phi Omega (past roles: VP of Service, Treasurer), and Honors Student Association (Assistant Coordinator of Peer Leadership Program). I also serve as a Leadership Consultant, in connection with the Office of Student Leadership and Involvement. Some of my academic accomplishments include placement on the CESW & Honors College Dean's Lists and membership in Kappa Delta Pi, an education honor society. After graduation, I hope to teach in an elementary school."
"Middle Grades Preparation Major with a Concentration in Social Studies, Senior, I plan on teaching a 5th or 6th Grade Classroom in the future. I have applied to many local districts, and I would love to work in any of them. However, my dream job would be to work in the West Chester Area School District. I served as Membership Chair of SPSEA, Co-Membership Chair of Kappa Delta Pi, Secretary of The Abbé Society, I was the Committee Head for the Time Capsule Project for the College of Education and Social Work, and I was a Commuter Assistant. All of these positions allowed me to work with inspiring people like myself. I also volunteered in the West Chester Community, and I have worked consistently with children in this community. This has allowed me to grow both as a person and as an educator. I have been on the Dean's List each semester I have attended West Chester University. I also am a part of the Education Honors Organization, Kappa Delta Pi, which focuses on both Educator Excellence and Academic Excellence. I also was recently inducted into Omicron Delta Kappa because of my involvement on campus and my academics."
"I am a senior Middle Grades Preparation major with minors in Earth Science, Science Education, and Theatre. I am currently the Treasurer of High Street Harmonix. I am involved in community service through my participation in the Broadway Cares/Equity fights AIDS Benefit Concert. I was also inducted in Omicron Delta Kappa Leadership Honor Society. I am currently in the Professional Development School partnership with the West Chester Area School District where I have been teaching 8th grade science for the whole year. My goal is to teach science at the middle school level where I can also assist with musical theater productions."
"I am a fourth-year Early Grades Preparation PreK-4 major with a minor in American Sign Language. I hope to teach at the elementary school in the district I grew up in and eventually teach abroad! On campus, I have been working as an undergraduate research assistant alongside Dr. Crystal Loose for the past two years and tutored ASL students under the Department of Languages & Cultures. I also serve as the Parliamentarian for the Abbé Society and used to serve as the Vice President of Membership and Secretary for Alpha Phi Omega. Outside of campus, I work at my local YMCA back at home."
---
Wall of Honor Recipients 2022
Judith S. Finkel, '73, PH.D.
West Chester University - College of Education and Social Work - Wall of Honor Recipient
An alumna of West Chester University, Dr. Judith S. Finkel spent 40 years in the field of education. Since 1966, when she started teaching in the Philadelphia public school system, she has been engaged with students, teachers, and other professionals in all aspects of education.
After joining the faculty at WCU, Judy played many roles including that of teacher, administrator, supervisor, dean, director, evaluator, and consultant. She was always on the cutting edge of education, from the "open classroom" in the 1970s to computer-assisted instruction and teaching machines in the 1980s to becoming the first female dean when she accepted the position of Interim Dean of the School of Education (now the College of Education and Social Work).
In the 1990s, Judy founded the Institute for Educational Excellence and Entrepreneurship (3E) as a national hub for identifying, disseminating, and funding innovative "best practices" developed by educators and entrepreneurs. Judy has always believed that teachers create our world, and she has taught, honored, supported, and rewarded them.
Judy retired as a WCU faculty member in 2006 and is now an Emeritus Faculty of the College. She continues to generously support West Chester University's education program and other meaningful priorities. The Stillman Room in Recitation Hall is named after her parents, first-generation immigrants from Russia, who were her inspiration in life and a source of great pride. In 2022, Judy served as the inaugural funder of the PRIZE initiative, created to recruit future educators for the Commonwealth of Pennsylvania, and was inducted into the 150 Influential Women of West Chester University during the sesquicentennial.
Awarded in 2022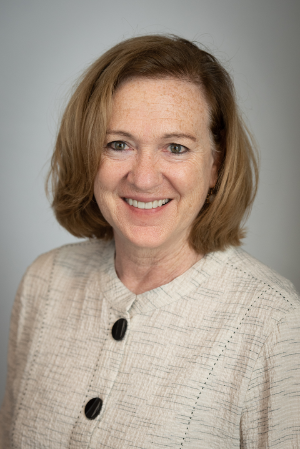 Darla Spence Coffey, Ph.D., M.S.W
West Chester University - College of Education and Social Work - Wall of Honor Recipient


Before serving as the President of the Council on Social Work Education (CSWE), Darla Spence Coffey, Ph.D., M.S.W served as a Professor of Social Work, Associate Provost, and Dean of Graduate Studies at West Chester University. Dr. Coffey received her B.S.W. from Eastern College, her M.S.W. from the University of Pennsylvania, and her Ph.D. from Bryn Mawr College Graduate School of Social Work and Social Research. She was a member of the Social Work faculty at West Chester University beginning in 1998, where she contributed to the initial accreditation of the MSW program in 2000 and served as the director and chair of the University's undergraduate Social Work program from 2002 to 2005.
From 2005 to 2012, Dr. Coffey served in senior University administrative capacities, providing leadership for academic program development, curriculum, academic policies, assessment of student learning, transfer articulation, accreditation, and faculty development. During the 2008–2009 academic year she served West Chester University as Interim Provost/Vice President for Academic Affairs. Her service activities within the university were extensive, including co-chairing West Chester's Campus Climate Intervention Team and serving as a founding member of the Advisory Board of Women in Leadership and Service. She was inducted into the 150 In uential Women of West Chester University during the sesquicentennial. Dr. Coffey has supported Women in Leadership & Service, the Presidential Gala, Frederick Douglass Scholarship & Statue, and the Honors Program.
Darla, a Philadelphia native, is the proud mother of 3 children and 4 grandchildren.
Presented in 2022
---
Welcome New Educational Leadership and Higher Education Administration Department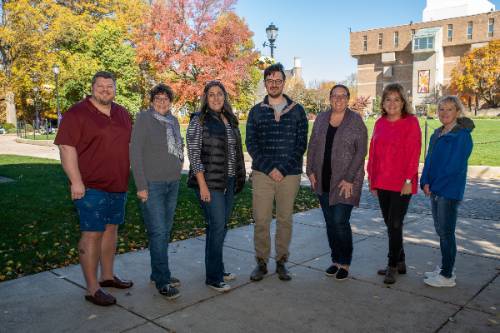 The Department of Educational Leadership and Higher Education Administration was created in July 2022 to bring together faculty interested in supporting and researching educational leadership and higher education. The Department includes faculty members from a variety of disciplinary areas who share a commitment to supporting future and current educational leaders.
The Department of Educational Leadership and Higher Education Administration houses four distinct programs:
The Ed.D.(Doctorate in Policy, Planning, and Administration) which has two tracks: Curriculum and Instruction and Higher Education Administration
The M.S. in HEPSA (Higher Education Policy and Student Affairs)
The Transformative Principalship Certification
The Graduate Certificate in Advanced Educational Leadership (Part of the Letter of Eligibility for Superintendency)

All four of these programs prepare students for leadership in an educational setting. At a time when leadership in education is essential, these programs encourage students to take a critical look at the programs and policies in their current or potential work setting. The courses and instructors in the programs prepare students to understand how to identify barriers to success for students and other stakeholders and to lead efforts to make change.
Students interested in these programs can access the application information from this page by clicking on the specific program tab on the left of the screen. Student can also reach out to the contact listed at the bottom of the page to learn more information about the specific program.
Congratulations to the 2022-2023 Scholarship Awardees!
Philly Based Program Aims to Increase the Number of Black Male Teachers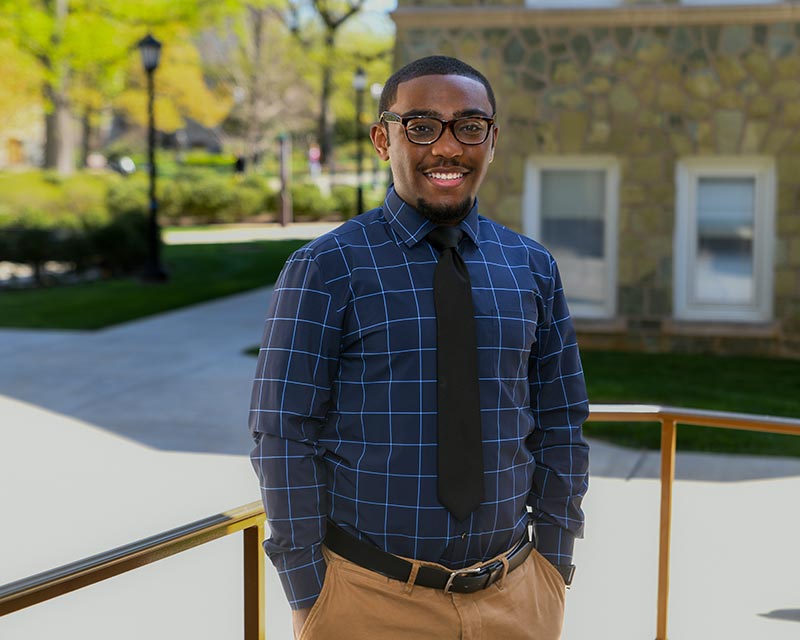 Philly based program aims to increase the number of black male teachers.
Research suggests that Black students who have one Black teacher are more likely to graduate from high school and pursue higher education by 13 percent. This number rises to 32 percent for Black students who have had two or more. The Center for Black Educator Development sees the monumental value in this research and strives to ensure that the teacher workforce is diversified, which only accounts for seven percent of Black teachers. The Black Teacher Pipeline, created and developed by the center based in the Philadelphia area, seeks out Black students that intend to pursue the field of education. The pipeline program provides financial support and professional development to its members for their entire college career and the first four years of their teaching career. This is to ultimately ensure that the students who are part of this program have a successful transition into the teacher workforce.
Imere Williams is a member of West Chester University's Class of 2024 and a Middle Grades Preparation major in The College of Education and Social Work. He is also the former Student Representative of the Philadelphia Board of Education. Imere was recently inducted into the inaugural cohort of the Black Teacher Pipeline. With hopes of returning to Philadelphia to teach, Imere is excited for what is to come in the pipeline and experiencing the positive changes that it will impose.
For more information on applying for the teacher pipeline visit: https://www.thecenterblacked.org/teaching-pathways
Congratulations to the College of Education and Social Work 1871 Awardees!
Select the names below to read about their accomplishments.
Madison MacLean is a Secondary English Education Major with a minor in Youth Empowerment and Urban Studies. Madison was awarded the 1871 Award for her leadership efforts working on education-equity for under-resourced students. She currently serves as a Site Leader for the New Directions Program at WCU's historically Black community center at the Melton Center. Madison has also received the Swope Memorial Scholarship for my leadership and academic success at WCU. After graduation, Madison hopes to hike the Appalachian Trial and then teach English literature and language arts in Philadelphia.
Carlyn Crisi is a third-year Early Grades Preparation PreK-4 Major with minors in Mathematics K-8 and Civic and Professional Leadership. Carlyn received the 1871 Award for her leadership efforts as President of the Honors Student Association and as Secretary of the Abbe Society. On campus, she also serves as a Leadership Consultant for the Office of Student Leadership and Involvement. Carlyn also holds a position as a substitute preschool teacher at the Kids' Clubhouse of the Mainline. After graduation, Carlyn hopes to travel and then teach elementary school in the West Chester area.
Ronan McDermott is a Secondary English Education Major with minors in Civic and Professional Leadership and Communications. Ronan was awarded the 1871 Award for his leadership efforts as the Director of the Peer Leadership Program for the Honors College in which he provides mentorship for underclass students. He also serves as a Leadership Consultant for the Office of Student Leadership and Involvement, as well as a Parliamentarian for the Friars' Society. In the future, Ronan hopes to pursue graduate school for educational administration.
Victoria Clayton is a Special Education (PK-12) and Middle Grades Preparation, (Social Studies concentration) major. Victoria was awarded the 1871 award for her leadership efforts as the president of the Student Pennsylvania State Education Association. She was also recognized for her stellar academic achievements, which includes holding membership in the Tri-Alpha Honor Society and the Omicron Delta Kappa Leadership Honor Society. After graduation, Victoria hopes to teach and then return back to school to work towards a Master's in counseling.
Shannon McKee is a Middle Grades Preparation (ELA concentration) and Special Education Dual Major. Shannon was awarded the 1871 Award for her volunteer efforts with the Reading Across America Youth Mentoring program, tutoring students in the Coatesville area, grades K-9. She was also recognized for her efforts for female empowerment in the WCU community as a small-group coordinator for CHAARG. Shannon was also awarded the 1871 Award for her academic achievements which include receiving Dean's List four times and holding a current GPA of 3.82. After graduation, Shannon wants to teach her own Middle School ELA Learning support class.
Grace Fuller is a Social Work major with a certification in the Honors Seminar Program. Grace was awarded the 1871 Award for her leadership efforts as Kappa Delta's Vice President of Member Education, as well as the Panhellenic Vice President of Philanthropy and Community Service, and Vice President of Internal Recruitment of her sorority. She was also awarded for her academic accomplishments, which include being a member of the Honors Seminar Program and Phi Alpha: Social Work Honors Society. She has also made WCU's Dean's List the past three years. After graduation, Grace is looking to pursue an MSW Advanced Standing Degree at the University of Pennsylvania, with a specialization in criminal justice.
Zachary Zajkowski is a Secondary English Education Major with a minor in Civic and Professional Leadership. Zachary was awarded the 1871 award for his leadership and service efforts within the WCU community. He currently serves as President of the Friars' Society, Treasurer for Under A Rest A Cappella, and Alumni Coordinator for the Honors Student Association. Zachary has also received the Donna Carney Service Award and the Honors Community Leadership and Service Excellence Award, respectively. After graduation, Zachary hopes to become a high school English Teacher.
WCU'S ARWG Works to Increase Awareness and Advocacy of Racism Across Campuses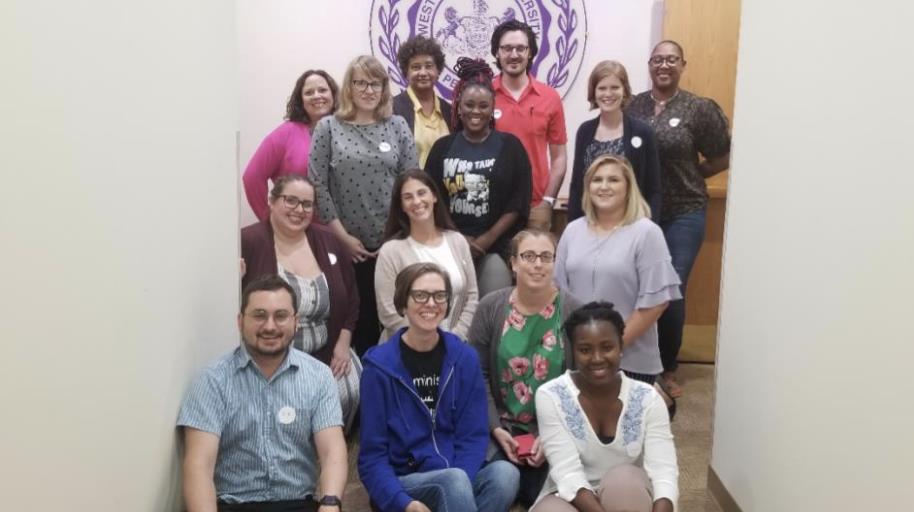 Faculty from across the College of Education and Social Work have been leading several exciting efforts within WCU's Anti-Racism Working Group (ARWG). The group is an action-oriented community working to increase awareness and advocacy to overcome racism. ARWG is composed of WCU faculty, staff, and students across 25 departments and 4 WCU locations, all of which are committed to racial equity. Members complete and share anti-racist work in their day-to-day activities and interactions at WCU. Areas of work include education/dialogue, policy/practice, and scholarship/community engagement. Membership in the ARWG provides students with both participation and leadership opportunities to work on projects and contribute to conversations about anti-racism and inequity. The ARWG drives inclusion and celebrates the diversity of faculty, staff, and students in the WCU community.
ARWG received the Diversity, Equity, and Inclusion grant for three different cycles 2019-2020, 2020-2021 and 2021-2022 for a total of $ 24,560. The overall funding for the three years includes ODEI grants, department and match funds, and work-study monies. The overwhelming majority went to students and consultants of color, as well as local businesses owned by people of color. Projects include integrating the knowledge and information learned about anti-racism into the classroom and field placements. One of the most recent projects was research, titled: Anti Racism Working Group: Exploring the Results of an Interdisciplinary Partnership at a Large Public University. The article was published in the journal Advances in Social Work and a presentation was also made at The International Association for Social Work with Groups (IASWG) 2021 conference. There are plans to present the group's recent accomplishments this April. This article was a collaborative venture of five faculty and two students (now alumni) in the College of Education and Social Work and others across WCU's locations: Anaïs Bailly, Benjamin P. Brumley, Megan A. Mraz, Benjamin S. Morgan, Gwenelle Styles O'Neal, Brie Radis, Susan R. Wysor Nguema, Colleen Keeler, Mia Ocean, and Erin N. Spencer.
If you are interested in being involved in ARWG please reach out to Gwenelle Styles O'Neal: goneal@wcupa.edu, Mia Ocean, mocean@wcupa.edu, or Brie Radis, bradis@wcupa.edu
STEM Education for Sustainability - Linking Schools and Communities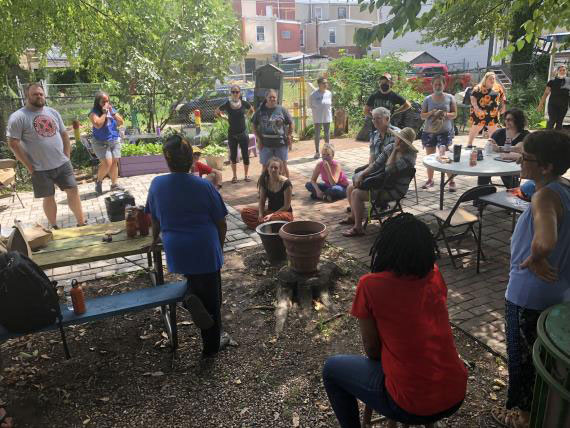 Last year, West Chester University received just under $500,000 from the PA Department of Education for an initiative titled STEM Education for Sustainability – Linking Schools and Communities. The primary aim is to empower Philadelphia high school students to directly impact their communities by addressing issues of sustainability and social, environmental, and climate justice. The project expands student access and engagement in Green STEM education through teacher professional development in Education for Sustainability and engages students in linking classroom learning to civic action and Green STEM careers. From August 9-20, 2020, the project kicked off with a two-week Institute for teams of teachers (40 total) from 11 different schools in Philadelphia. Throughout this academic year the school teams will be working with their high school students, supported by a college intern from one of the regional institutions, on community-based projects promoting sustainability as well as social and environmental justice.
The initiative is led by Dr. Paul Morgan from WCU's Department of Educational Foundations and Policy Studies and Dr. Victor Donnay, a Professor of Math at Bryn Mawr College and the Executive Director of PRISE (Philadelphia Regional Institute for STEM Educators). The project coordinator is Kermit O who recently graduated from WCU with an M.S. in Transformative Education & Social Change. Joining the project team in January as Honors Research Scholars are three WCU undergraduates: Jocelyn Brown, Audrey Carson, and Zachary Zajkowski. Key partners in the initiative are PRISE, PHENND (Philadelphia Higher Education Network for Neighborhood Development), and Green Allies.
Congratulations to the 2021 Wall of Honorees
"It is often said that the past is no guarantee of future performance and is that ever true in the case of Richard D. Parsons, Ph.D. I am humbled by this honor and grateful to have been afforded a professional life that has brought me such personal satisfaction." – Dr. Parsons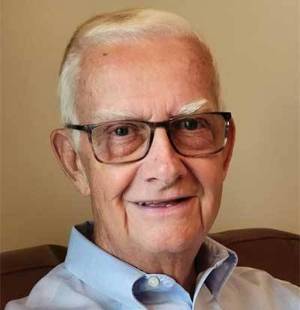 Dr. Richard D. Parsons, Ph.D., began his career as a teacher at the secondary level at West Catholic Boys High School after earning his B.A. from Villanova University in 1968. He became a professional school counselor and licensed psychologist after graduating with his MA from Temple University in 1971, and later his PhD in 1976. His career as a therapist, educator and consultant to schools, non-profit organizations and businesses spanned 45 years. Rick joined the faculty at West Chester University in 1990, following over a decade at Neumann University where he was professor in the Pastoral Counseling Graduate Department. Dr. Parsons has been a prolific scholar, publishing close to 100 books, book chapters, and peer-reviewed articles. He has mentored many junior faculties, assisting them with the publication of their own work as well. Dr. Parsons has been named a member of American Men and Women of Science and American Catholic Who's Who and received the Pennsylvania Counseling Association's Counselor of the Year award.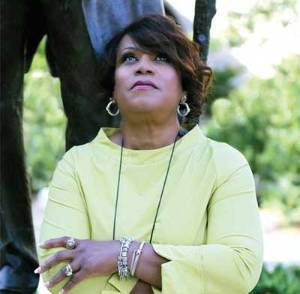 Mildred "Mit" C. Joyner, DPS, MSW, BSW, LCSW, joined the West Chester University faculty in 1979. In 2011, Professor Joyner retired with the title professor emeritus, after serving as chair of the undergraduate social work department for several decades. Her accomplishments included establishing an M.S.W. program at WCU; developing the civility award and campus climate intervention team; presiding over the Frederick Douglass Society; originating the Frederick Douglass Junior Ambassadors; gathering funds for the annual MLK Day; establishing the Clifford E. DeBaptiste Scholarship for Social Work students; developing an interdisciplinary race relations course; and serving as the fundraising chair for the Frederick Douglass Statue. In July 2020, Joyner was elected as President-elect of the National Association of Social Workers (NASW). Joyner also served as President of the Council on Social Work Education and President of the Association of Baccalaureate Social Work Program Directors. In January 2021, she was named the inaugural John E. & Barbara S. Jacob Distinguished Endowed Professor at Howard University School of Social Work. Joyner co-authored, Critical Multiculturalism and Intersectionality in a Complex World (2018); Critical Multicultural Social Work (2008); and Caregivers for Persons Living with HIV/AIDS in Kenya: An Ecological Perspective (2011). Her awards include the 2005 AGESW BPD Mit Joyner Gerontology Leadership Award, the first Dr. Inabel Burns Lindsay Award from Howard University School of Social Work and the prestigious NASW of PA Phyllis Black Lifetime Achievement Award (2019).
WCU receives an additional $1.92 million grant from the Health Resources & Services Administration (HRSA)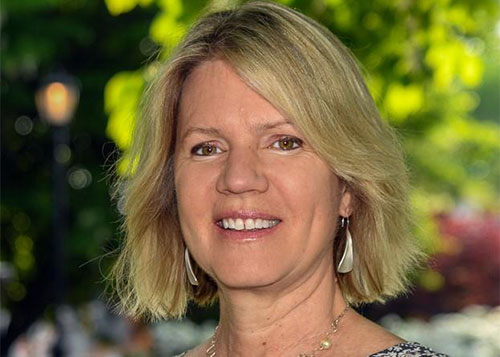 Dr. Julie Tennille, MSW faculty, and Project Director for the HRSA grant, worked with her Education and Programming in Integrated Care (EPIC) team to write a competing continuation grant over the late fall and winter (2020/2021). The primary goals of the grant are to increase the number of graduate level social workers and school counselors, along with psychologists trained in integrated care, and to expand behavioral health services to medically underserved populations and communities. See the EPIC website for greater details regarding the many stellar contributors, history, and impact of EPIC: https://sites.google.com/view/epicprogram/home.
This summer the team learned of the successful application resulting in $1.92 million dollars for four more years (2021-2025). Most of the grant funding goes directly to students (60%). Stipends are given to both masters level students ($10K each), and doctoral level students ($25K each) in the MSW, MEd School Counseling and PsyD programs, respectively. The EPIC program has developed a regional reputation for excellence and is committed to training stipend awardees, faculty, staff, and community members in best practices for providing integrated care for working with children, adolescents, and transitional aged youth in our region and beyond.
Spotlight on CESW new Associate Dean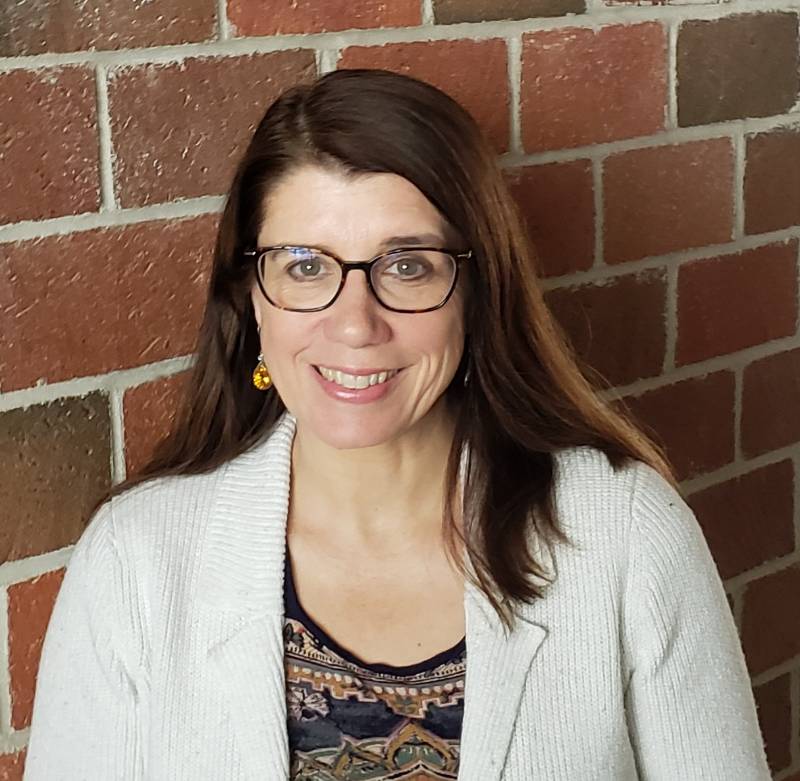 Welcome Dr. Maria Earman Stetter, as the new Associate Dean of the College of Education and Social Work. Dr. Stetter comes to West Chester University after having spent 25+ years working in the Chicago Public Schools system and at Roosevelt University in Chicago. As a Special Education Teacher, who worked with adolescents with learning disabilities and emotional disturbance, she used her background in theatre to help engage them and motivate their learning. She noticed that her students struggled with reading and that was what led her to pursue her doctoral studies at the University of Illinois at Chicago.
At Roosevelt University, she taught classes in Special Education and did research involving students with learning disabilities and technology. She became an Associate Professor and then Department Chair. Dr. Stetter enjoyed supporting her colleagues as Department Chair and working with many external partners, including Chicago Public Schools' Teacher Residency Program, CAEP, the Illinois Impact Network, and the Illinois State Board of Education.
Supporting others is what drew her to West Chester University and the role of the Associate Dean. It has been clear to her from the beginning that collaborating with students, faculty, and staff across the university is an important part of the position and culture of WCU. That collaboration, as well as WCU's focus on diversity, equity, inclusion, and justice are important parts of the work. Dr. Stetter looks forward to next fall and our full return to campus. Rams up!
BSW Senior awarded the Best Student Presenter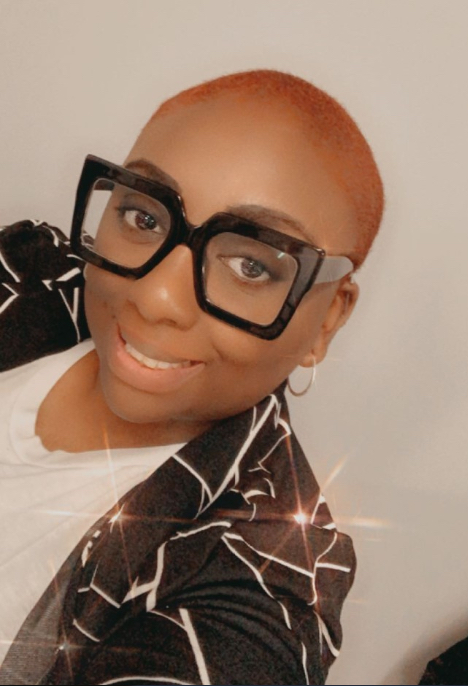 Congratulations to Shantayah Hayes, a BSW Senior, who was awarded the Best Student Presenter at the International Conference in Social Sciences which was hosted virtually in Sri Lanka. Shantayah's presentation was titled, Rooted In Racism: The Housing Industry and Racial Inequality.
Shantayah says that her participation was the most empowering moment for her as a student. When going through this journey as a post traditional student sometimes you doubt your ability and your purpose. This event for her was a pivotal moment when she knew that she had chosen not only the right profession but had also recognized a lack in our housing industry in which society needed to be enlightened about. To present her topic alongside of doctors and major professionals, Shantayah felt very proud of herself as well as her West Chester University family for grooming her into the researcher she has become. Interning at New Kensington Community Development Corporation, in their housing department, she has become knowledgeable of the ins and outs of this industry. Also, she has been able to see first-hand how the Black and Brown communities are heavily affected by the lack of equity when it comes to housing stability and income security.
The work that she is continuing with this research revolves around how Social Work needs to be embedded in the housing industry. Yes, there are many resources that housing counselors give you but without a Social Work background, many times these counselors are not equipped to think about next steps for a client. Many of the clients that seek help from housing programs need further education on how to not just obtain housing but sustaining housing for years to come. We look forward to following Shantayah's successes in this area and cannot wait to see what she accomplishes next!
Partnering with Need in Deed for Research and Teaching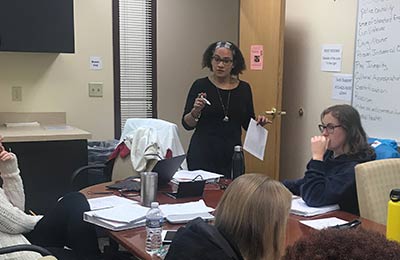 For the past 6 years, Dr. Kathleen Riley has partnered with the non-profit organization Need in Deed (NID), which supports Philadelphia teachers in facilitating student-driven service learning projects with their students in grades 3-8. In her Literacy Practicum class, Dr. Riley has worked with Need in Deed to place West Chester students with teachers who engage their students in critical literacy practices such as evaluating multiple perspectives; analyzing their worlds in terms of equity and fairness; and taking action to make change in their communities. Each fall, NID program director, Kyra Atterbury, visits Dr. Riley's class to teach them about the organization's curricular framework (as seen in the spotlight photo).
In 2019, Dr. Riley and Dr. Elizabeth Soslau (from the University of Delaware) secured a Spencer Foundation grant to better understand the social justice teaching practices that NID teachers use. In the 2019-2020 school year, they followed four Philadelphia elementary and middle school teachers as they supported their students in exploring and addressing issues that impacted their communities - gun violence, water pollution, gender inequality, and discrimination. Initial analysis reveals the powerful ways that teachers used questioning practices, positioned students as leaders and change-makers, and created space for thinking about complex social issues.
This ongoing partnership with NID has enabled West Chester students to experience social justice teaching in urban contexts- challenging dominant narratives about urban teaching and students. Dr. Riley's research impacts her teaching and the education field, offering a vision for how teachers can support students in addressing the social issues of our time.
Spotlight on Student Excellence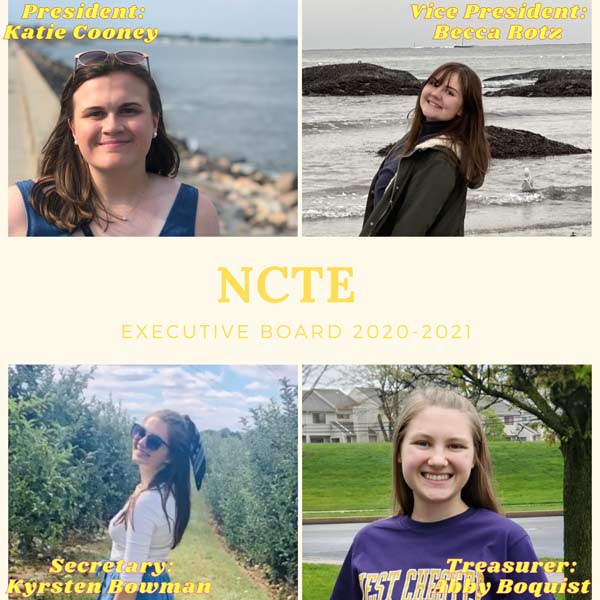 Congratulations to West Chester University National Council of Teachers of English (NCTE) Student Affiliate for winning one of the Student Affiliate of Excellence Awards for 2020!
As members of an NCTE Student Affiliate, we educate other English Education majors on the organization and the role it has for teachers. Our organization is all about educating pre-service teachers about diversity; effective teaching principles; and how to create a welcoming and inclusive teaching environment. We believe that it is important for West Chester University students to have the opportunity to hear about all of these important aspects of being in the profession. Some events we hold every year include our Banned Books Week Discussion, Student Teacher Panels, and Writing Portfolio Information Sessions. To learn more, visit the WCUPA NCTE webpage.
We also attend the NCTE National Convention every year. Due to the pandemic, the conference was moved to a virtual format, but we were still able to learn from educators about the challenges of teaching virtually, how to bring diverse voices to classroom discussions, and other vital teaching strategies. Last spring, we were selected as one of four NCTE Student Affiliates to win the 2020 Student Affiliate of Excellence Award. This was the second time our Affiliate at West Chester has won this award, and we were so honored and happy that all of our hard work paid off.
Spotlight on Inclusive Excellence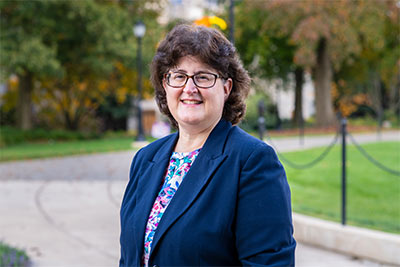 Claire L. Dente, Ph.D., MSW, LCSW
Dr. Claire Dente received the Pennsylvania Diversity Council's 2020 LGBTQ+ Leadership Award, presented at the Pennsylvania LGBTQ+ Unity Summit on August 19, 2020.
As a Professor of Social Work in the BSW Program at WCU, Dr. Dente has committed much of her teaching, scholarship and service focus to LGBTQ+ issues. She has conducted numerous trainings for the Pennsylvania Chapter of the National Association of Social Workers (NASW-PA) and for local professional groups of therapists and community groups. In addition, Dr. Dente has participated in numerous national presentations on LGBTQ+ issues in social work education for the Annual Program Meeting of the Council on Social Work Education (CSWE), and at The Association for Baccalaureate Program Director's (BPD) annual conference.
Dr. Dente's particular interest involves intersections of a person's faith, spirituality and religious identity with sexual orientation and gender identity. In 2015, Dr. Dente and her wife were invited to participate as representatives of Equally Blessed, a coalition of three Roman Catholic LGBTQ+ affirming groups including Call To Action, DignityUSA, and New Ways Ministry. Equally Blessed attended The 2015 World Meeting of Families and Pope Francis's visit to Philadelphia to represent positive voices to support and advocate on behalf of LGBTQ+ individuals, families and groups at this international symposium. In addition, Dr. Dente and other group members led trainings outside of the World Meeting to present LGBTQ+ affirming perspectives on sexual orientation and gender identity within a spiritual framework.
Dr. Dente's publications on these intersections have appeared in peer-reviewed journals and other professional publications. Her most recent work included the edited text, Social Work Practice with LGBTQIA Populations: An Interactional Perspective, published through the Routledge/Taylor & Francis Group. Thus, it was an honor and privilege for Dr. Dente to be nominated by colleagues for this work and selected to receive the Pennsylvania Diversity Council's 2020 LGBTQ+ Leadership Award. Like everything else in 2020, Dr. Dente was presented with the award on Zoom at the Pennsylvania LGBTQ+ Unity Summit on August 19, 2020. As a social worker, Dr. Dente has also advocated for individuals with diverse identities including (dis)ability, and broadened her work to address systemic racism and white privilege in advocacy, social work education and social work practice.
WCU Transformative Principalship Certification Program Spotlight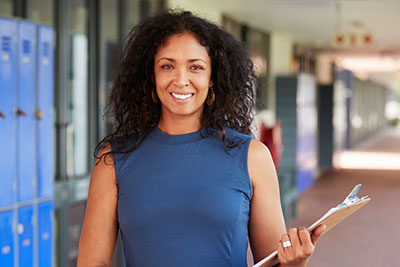 We are excited to announce that in Summer 2021 West Chester University will be welcoming the first Transformative Principalship Certification cohort. The WCU Transformative Principalship Certification is a unique program designed to offer current teacher leaders the necessary tools and skills required to be an effective principal. Our students will be presented with experiences that challenge them to think critically about the current realities facing today's schools and find ways of effectively meeting the challenges of an ever-changing educational system while focusing on the needs of students and school communities.
Participants in the program will complete 15 credits of coursework that meet the PDE requirements for principal certification. Courses will be offered as both hybrid and in-person learning sessions. Our courses are designed to provide a model of best practices for supporting adult learners. In addition to coursework, principal candidates will complete a year-long principal internship to gain real experience in the field.
Interested candidates can visit our program's website at Transformative Principalship Certification. Additionally, if you would like to set up an individual consultation you can reach out to Dr. Van Schooneveld at JVanSchooneveld@wcupa.edu or Dr. Ryan at mryan@wcupa.edu. We would be happy to answer your questions and share more information and specifics about the Transformative Principalship Certification program
This program is designed for education professionals who want to make a positive impact on students and families as transformative school leaders. Our students will not only have the skills necessary to be day-one ready for the work of a school principal, they will also cultivate a mindset that supports and promotes an equitable school culture that prepares students to identify and pursue their interests and dreams. We are so excited about the launch of this new program and the positive impact our future principals will have on schools and districts.
Special Education Program Spotlight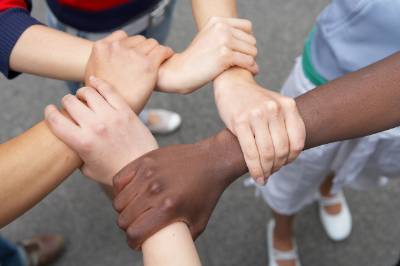 In October 2018, the PA House of Representatives and PA Senate passed Act 82, a new law that changed the grade spans for Special Education Instructional I certificates.
All current 1st year [admitted Fall 2020] and 2nd year [admitted Fall 2019] students will be graduating with a Pk-12 Special Education Instructional I Certificate and may select one of the following programs:
Special Education Grades PK-12 with Early Grades Preparation Pk-4 [Double Major]
Special Education Grades PK-12 with Middle Grades Preparation 4 - 8 [Double Major]
Special Education PK-12 [Stand-Alone], pending PASSHE approval
Given the Pk-12 focus of this new program, students will complete field experiences in multiple Special Education settings [Learning Support, Emotional Support, Autism Support, Life Skills or Multiple Disabilities] and across the different grade bands [Elementary, Middle and High School]. We also developed new coursework [in Culturally Responsive Teaching, Trauma-Informed Education, and Severe Disabilities] and revised some of our current courses to include content with a focus on PK-12 (pending PASSHE approval).
Our department also offers three different minor courses - Special Education, Autism Education, and the Early Intervention minor offered in collaboration with the Early Grades Preparation program. The Autism Education minor will lead to an endorsement in your Level 1 Instructional Certificate.
Students interested in any of our major or minor programs should email specialeducation@wcupa.edu for advising.
Beatrice Adera
Special Education Department Chair
Spotlight on Pandemic Research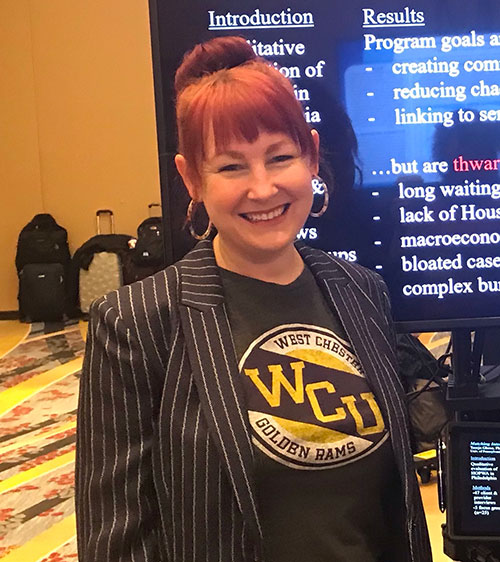 Alison Updyke Neff, DSW
As Clinical Director for The Center for Carceral Communities, a West Philadelphia-based organization that works to reverse the community-to-prison pipeline, Dr. Alison Updyke Neff is engaged in a collaborative research initiative to support people with histories of incarceration to reengage with the community in the midst of the unique challenges posed by the Coronavirus pandemic. When the pandemic hit in spring, The Center was confronted with two competing realities – the increasing numbers of people being released from Philadelphia jails, and the lack of available services as a result of pandemic-related constraints. The Center secured funding to provide prepaid smartphones through the Philadelphia Department of Prisons to those who are being released to ensure they are able to connect with reentry services, healthcare, and other critical supports. In addition to three months of prepaid service, the 135 phones that have been distributed were set up with the phone number for The Center and the Zoom app for engagement in The Center's weekly psychosocial support groups. Dr. Neff incorporates this community-based research into her Graduate Social Work teaching and engages student interns and Graduate Assistants in her research through participation in support groups, follow-up calls to cell phone recipients, and the ongoing process of working creatively to find new ways of connecting and building community in the current Coronavirus landscape.
"You have won half of the battle when you got your phone and you can make the calls for the jobs, for the connections, for housing, to reach out to the help that's there." - Herb Baker, peer specialist