The Admissions Visitor Center is now located in the Sciences & Engineering Center and The Commons (SECC), Rooms 101B and 101C. Enter SECC through the doors located directly across from the Chickie & Pete's. Visitor parking is located in the Student Recreation Center Garage, 275 North Campus Drive, West Chester, PA 19383.
Campus Tour FAQs
WCU is the kind of place where opportunities for exploration and self-discovery are everywhere. With our broad and diverse range of academic disciplines, idyllic campus setting, and close proximity to some of the world's most extraordinary cities, we provide more than education. We give you a journey.
Quick Links
Whether you're curious about applying, or want to schedule a campus tour, the Office of Admissions is here for you. Everything you need to know is just a click away.
Pave your way
Academics
Some students arrive at WCU knowing exactly what they want to pursue; others need time and space to explore. Whatever your level of focus and whichever path you seek, you will find it among our 180+ academic opportunities. We pride ourselves on giving students the environment and the tools to expand their mind and find their element.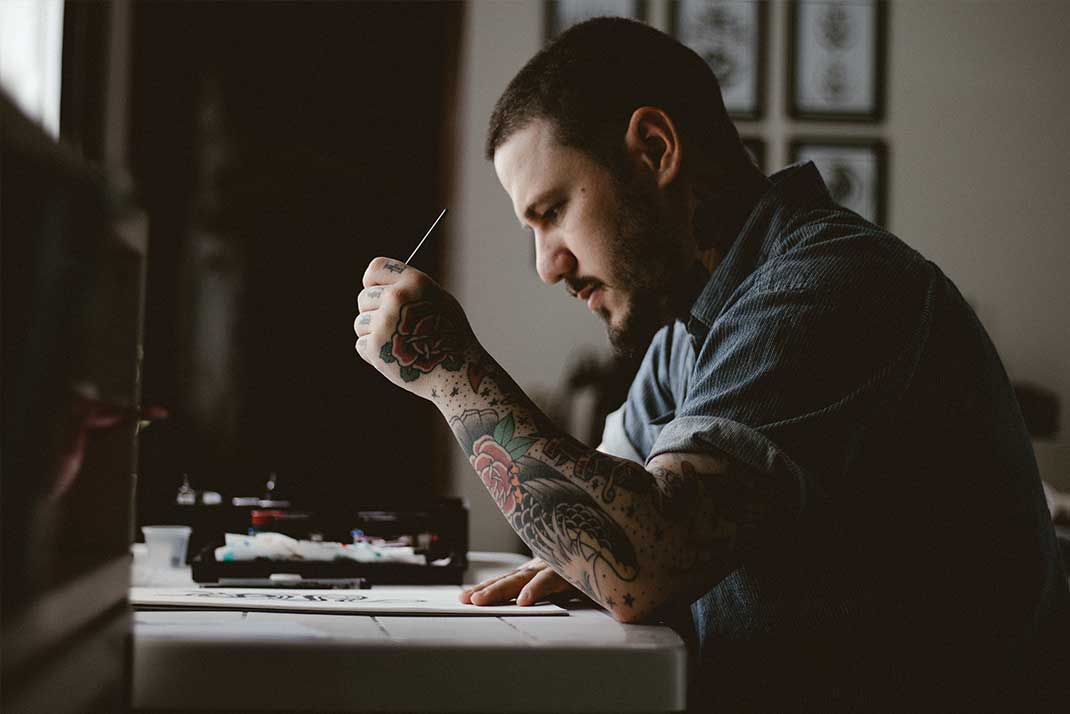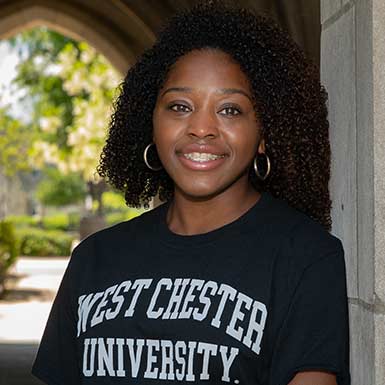 Student Spotlight: Keana Flowers
"Have an open mind and don't be afraid to step outside your comfort zone."
A lifelong dancer, Keana's run in with stress fractures in both her legs in high school set her on a path to athletic training. "When I saw the trainers working with the athletes and what the athletes did to regain their health, I knew Athletic Training was the major for me."
Show Information For:
First Year Students
Freshman year marks more than the beginning of a college career. It's a turning point in life. And it's for this reason that we are so serious about our clubs, organizations and campus resources. Arriving on campus freshman year is exciting, but it's important to have a strong community to engage with, build bonds with, grow with.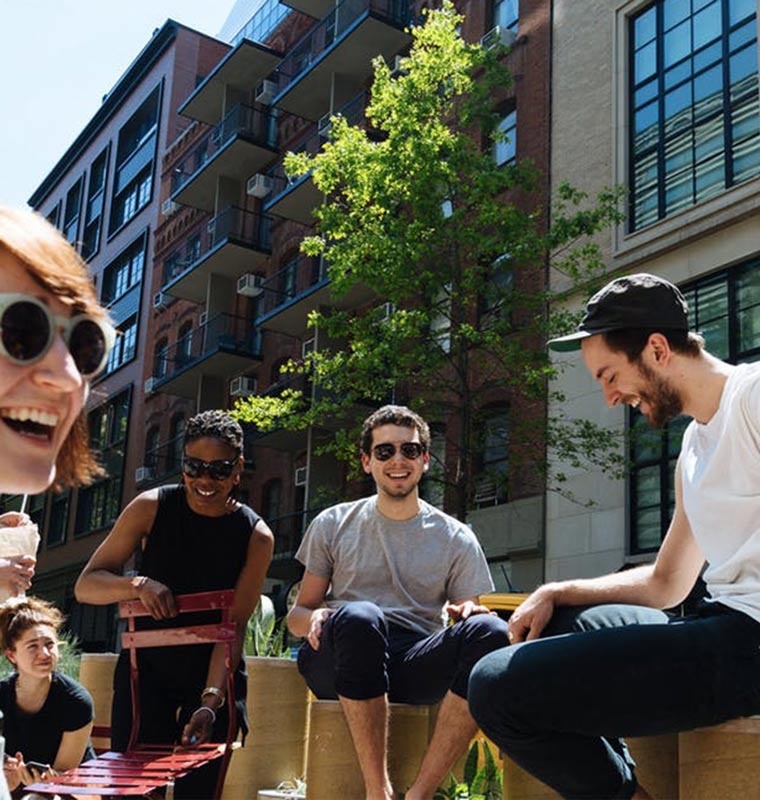 Transfer Students
It's not about where you start, but where you finish. At WCU, 40% of our students transferred from another college. We support our transfer students from the application process through enrollment and registering for classes. Start your journey with us today.
Transfer Credit Center (Review Other School Equivalencies)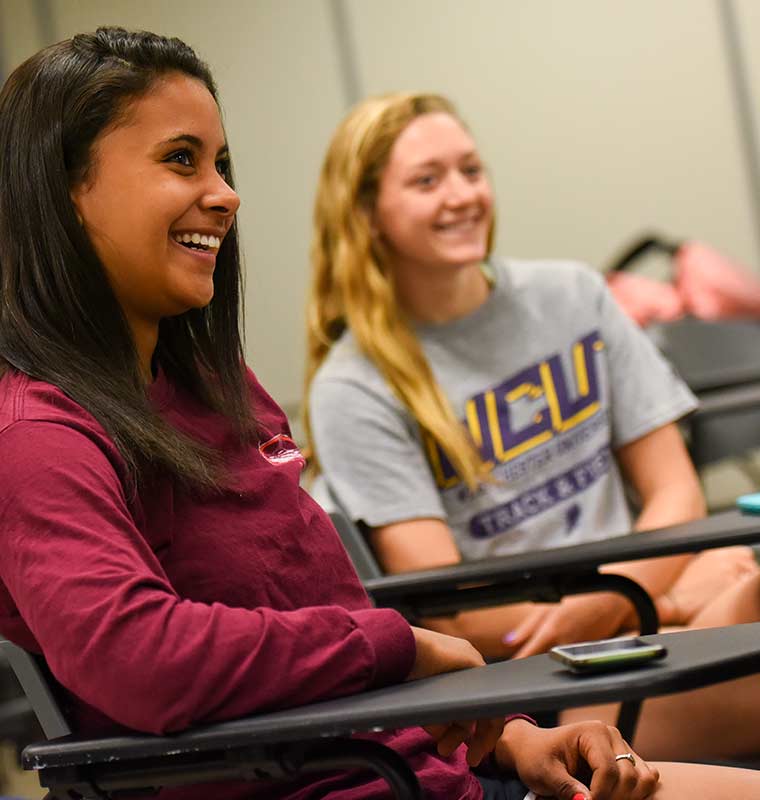 International Students
West Chester University students come from all over the world to experience life as Golden Rams. You'll find a campus community that supports and welcomes you at WCU. The Global Engagement Office (GEO) will assist you before your arrival and during your time at WCU. They offer F-1 visa advising, international orientation, activities, trips, and more.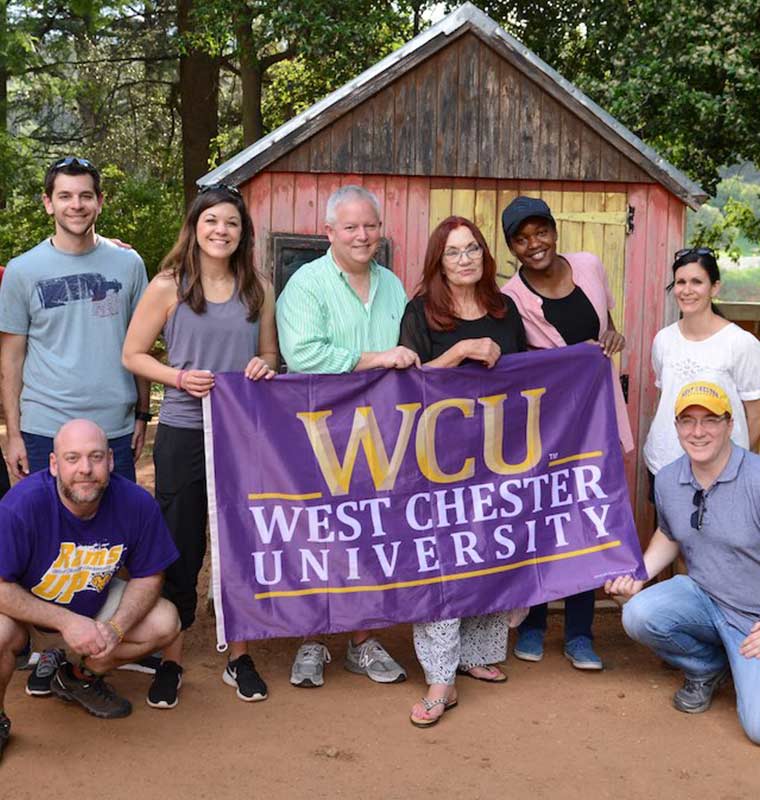 Cost & Aid
WCU prides itself on accessibility. Even though we happen to be ranked among the top 10 Best Public Schools in the region, we are committed to keeping our tuition low. For students who want to explore financial aid, we can provide all the information you need to get support and get you started on your path to discovery.
Financial Aid
Scholarships
Grants
Tuition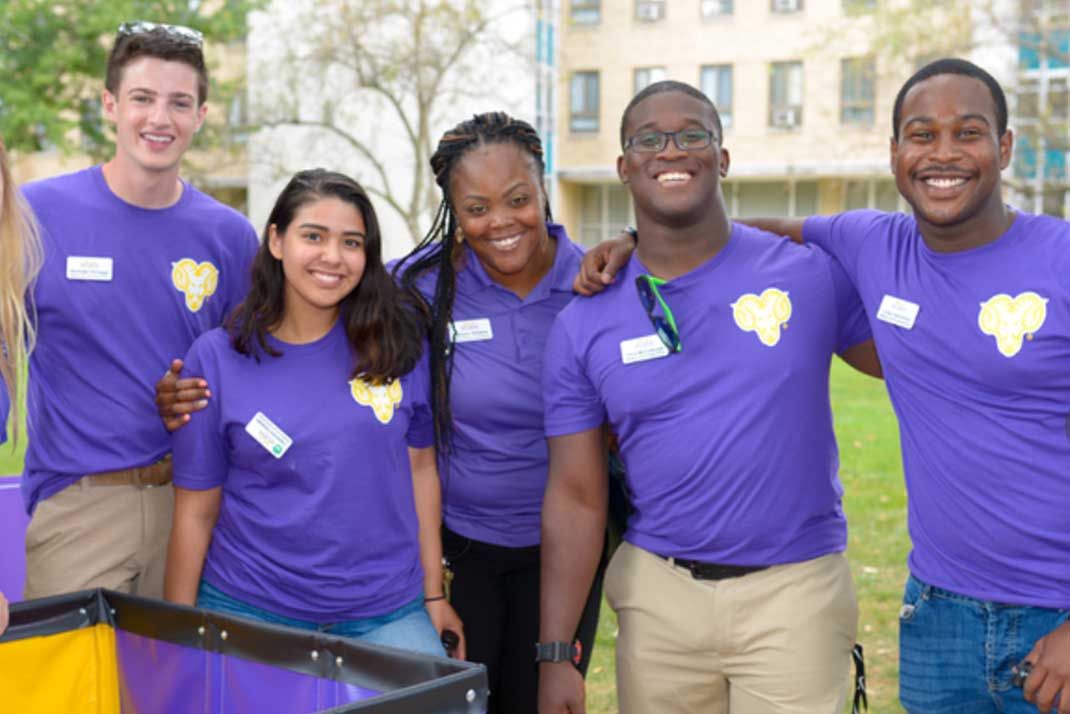 Forge their Path

Information

for School Counselors

WCU has a lot of resources that make it easier to get a full sense of what we offer and what we are about. Pass them along to your students and don't hesitate to reach out to us with any questions.
Let's

Get Started!

So you've explored this world that is WCU, and you want to move forward. That's great! Let's get started!
Already Accepted?