COMPASS Program
Commitment to the Objective of Mentoring Perseverance, Achievement, Sustainability, and Success
Mission Statement
The COMPASS program is aimed at supporting African American Males currently on academic probation through collaborative efforts at West Chester University. Our institutional efforts to support the academic success of students has resulted in a multi-layered approach. The COMPASS programs for a direct individualized approach with graduate level academic mentors. The weekly meetings allow for the male students to have a safe space in which to trust and share successes, barriers and challenges as a student at West Chester University. This program empowers students to advocate for themselves across the campus.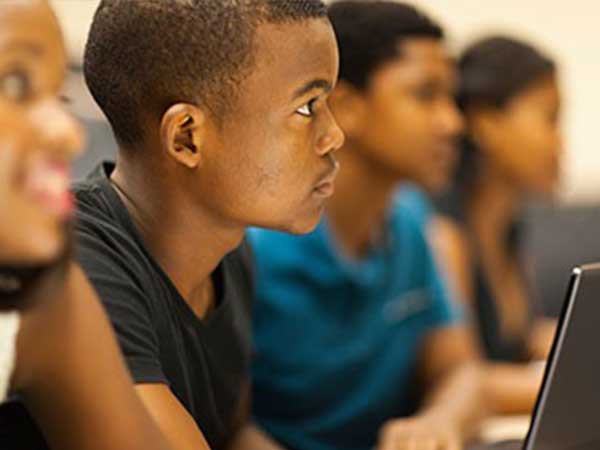 "Education is our passport to the future, for tomorrow belongs to the people who prepare for it today." – Malcolm X
"Some know the value of education by having it. I knew its value by not having it." — Frederick Douglass
Program Objectives
Increase the 2nd to 3rd year retention rate among African American male students at WCU
Reduce the equity gap between African American Male students and the rest of the student population by 20%. Our approach to the COMPASS program is multifaceted and has various components such as…
a) an academic graduate mentor
b) mandatory study hall
c) mandatory tutoring.
While this initiative is in the early stages, we believe this model is can be a comprehensive sustainable tool for student success.
Testimonials
"The program has been very helpful. At times I don't have that academic support because everyone at home assumes I'm doing fine or else I would say something. This program has really opened my eyes as to how to increase my gpa and to do better in school."

"This is a program that not only helps you become a better student, but also a better person. The ongoing support and incredible atmosphere of people surrounding you with inspiration, building determination, and creating confidence, helping you succeed and grow as a person."

"The mentoring program has truly helped me with my schoolwork, motivation, and keeping on top of my assignments throughout the past few months. While being virtual it is harder to complete assignments and be motivated, but being in this program has really helped me in many positive ways through these tough times."

"My mentor has not only helped me stay on top of my work, but has become a friend that I look forward to talking to every week."
"A man is worked upon by what he works on. He may carve out his circumstances, but his circumstances will carve him out as well." — Frederick Douglass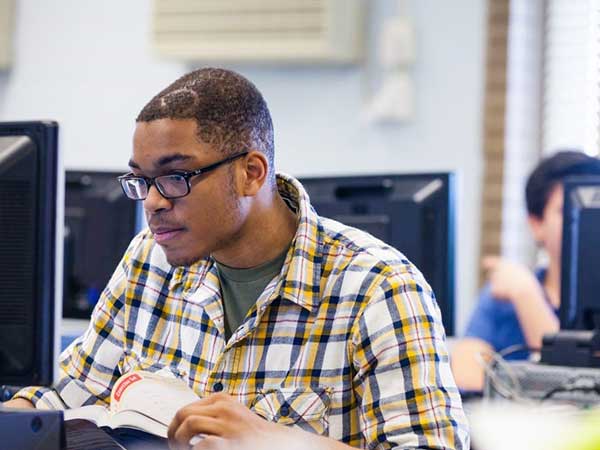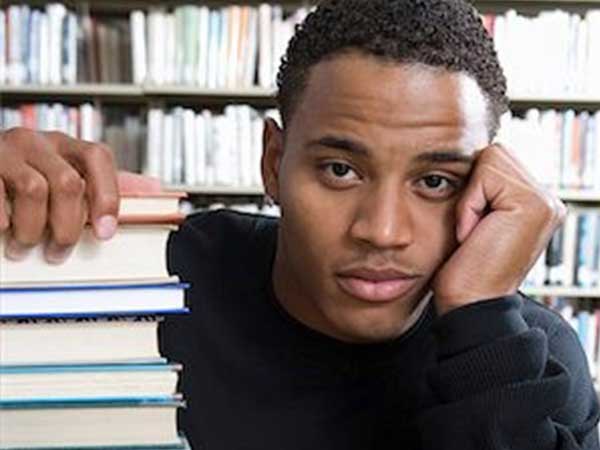 Student Mentors
The students and mentors create a partnership built on trust and mutual respect. The students often seek advice and ask questions on many topics such as mental health, financial aid, housing and textbooks, among many others. This has allowed the program to create additional connections with many offices across the campus that provide services for students. It creates a unique opportunity to partner with the Higher Education Policy and Student Affairs Program to allow graduate students to apply knowledge and skills to support students toward academic success
As we move into our "new normal", for some our students, stable housing and food options were suddenly gone. There is the constant worry of the unknown and the stress of being at home with additional responsibilities are some of the issues that will be covered in virtual weekly meetings Mon-Thurs evenings.
Contact
Sturzebecker Health Science Center
855 South New Street West Chester, PA
19383 610-436-3555
For more information, email: TJames@wcupa.edu
Back to top of page.