BSN for the Registered Nurse
---
Our program leads to a Bachelor of Science in Nursing was developed with working nurses in mind. The program is rooted in the AACN's baccalaureate essentials, and is customized for each student based on prior course work. All students will complete a set of core RN-BSN major courses as well as any unsatisfied WCU general education requirements.
Program Highlights:
CCNE-accredited
Earn your BSN in as little as three semesters
100% online
Ranked #1 in NCLEX pass rates in 2019
No charge for transfer credits
CLEP credits accepted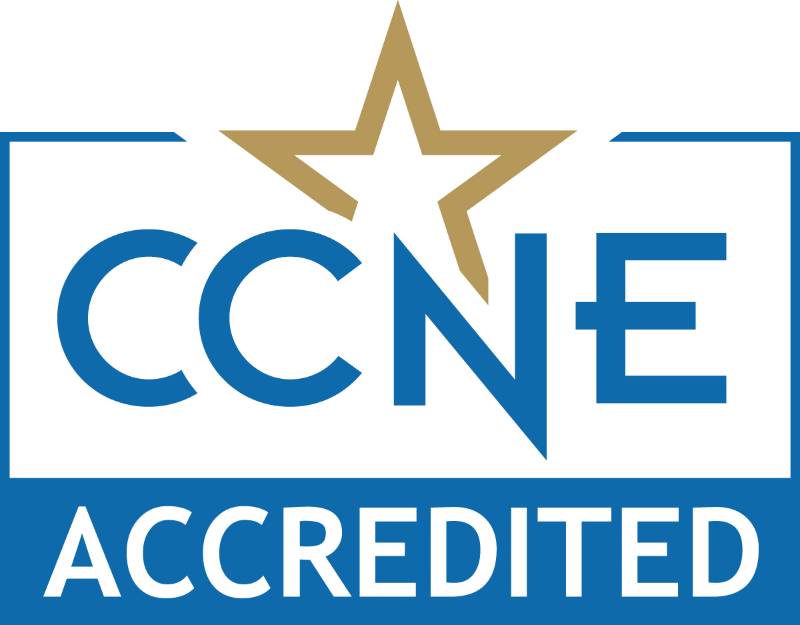 The Baccalaureate degree in Nursing, the Master's degree in Nursing, and the Doctorate of Nursing Practice (DNP) programs at West Chester University are accredited by the Commission on Collegiate Nursing Education, 655 K Street NW, Suite 750, Washington, DC 20001, 202-887-6791. http://www.ccneaccreditation.org
Visit Us at WCU in Philadelphia
Select Fee Waiver as payment method
Official transcripts from each college or university attended sent to Undergraduate Admissions with a minimum cumulative GPA of 2.75
WCU Degree Requirements:
1) Earn 120 college credits (including accepted transfer credits) to satisfy university requirements for a bachelor's degree.
2) Earn 30 credits from WCU since enrolling in the RN-BSN program (WCU residency requirement). This requirement is waived for current or prior WCU students and those with a prior bachelor's degree.
3) Students graduating from CCP or DCCC are eligible for an Academic Passport which satisfies many general education requirements, and allows students the freedom to select courses of their interest to reach the needed 120 credits. It is recommended, but not required, that students consider a minor in a complementary discipline to fulfill the university graduation requirements.
Nursing Major Requirements:
NSG 330 (2 cr) Professional Nursing Communication Strategies
Must be completed as the first nursing course, and may be taken concurrently with other nursing courses. The remaining NSG course work has no specific sequence and may be scheduled based on students' needs.
NSG 313 (3 cr) Applied Nursing Research
Writing Emphasis Course. *Pre-requisite: MAT 121/125
NSG 332 (3 cr) Ethics and Health Policy in Nursing
Writing Emphasis Course
NSG 334 (3 cr) Population and Environmental Health Nursing
*Must be taken with NSG 335
NSG 335 (2 cr) Population and Environmental Health Nursing Practicum
* Must be taken with NSG 334
NSG 430 (3 cr) Physical and Health Assessments of Diverse Populations Across the Lifespan
NSG 432 (3 cr) Health Information, Technology, and Quality Improvement
NSG 434 (3 cr) Nursing Leadership & Management in Today's Healthcare Environment
*Must be taken with NSG 435
NSG 435 (2 cr) Nursing Leadership Practicum
*Must be taken with NSG 434

Nursing classes are offered:
1) 100% online in an asynchronous format (no scheduled meeting times/dates)
2) In 7-week sessions with the exception of NSG 313 (10 weeks)
3) Year round, with some course offerings in summer I session
Further program and transfer credit information is located on the Nursing Department's website. Click the links below to access:
WCU Nursing Department
Transfer Credit Center
Back to top of page.