Master of Public Administration (MPA)
---
The Master of Public Administration (M.P.A.) program at West Chester University in Philadelphia is a professional degree program designed for individuals who want to develop and strengthen their administrative and public management and policy analysis skills.
The program at our Philadelphia location provides high-quality, accessible, and affordable education for a diverse group of leaders. Our students train to manage and lead across organizations, including the public, nonprofit and private sectors. Students learn about accountability and transparency, industry and financial management processes, and how to serve professionally by making data-driven decisions.
Our graduates act ethically to uphold the public trust in analyzing & making public policy; and demonstrate respect, equity and fairness in managing citizens and fellow public servants.
Program Highlights:
ACCREDITED – AFFORDABLE - ACCESSIBLE
Accredited by NASPAA
Attend full-time or part-time with online, face-to-face and virtual instruction
Small classes
Evening Classes
Courses in strategic management, grant writing, and fundraising
18% projected industry growth through 2026 (according to U.S. Bureau of Labor Statistics)
The M.P.A. program is available through our AACSB-accredited College of Business and Public Management and is accredited by NASPAA, the gold standard in public service education.
For further information:
Lillian Miller
Associate Director of Graduate Enrollment
College of Business and Public Management
Email: Lmiller@wcupa.edu
Phone: 610-436-2018
Student Spotlight
Karen J. Williams

Karen J. Williams is in her first year in the PPA program, but no stranger to West Chester University or the Philadelphia Campus, where she earned her Master's in Social Work in 2016. As a licensed social worker and program supervisor for Gaudenzia, a nonprofit substance abuse treatment and recovery services provider, she works at a shelter serving women experiencing homelessness and bridging the gaps to help those in need. "Returning to WCU for additional studies in nonprofit management was a perfect opportunity, the flexible scheduling and online courses work well since I work full time. WCU provides a good balance between academic rigor and accessibility for non-traditional students and the Philly campus has a great atmosphere and supportive staff. My courses in analytics and management have really opened up new perspectives and ideas to apply to my work."

Bill Arrowood

Bill Arrowood's journey to WCU has been a long and interesting one. After working as a location manager in the film industry for two decades, he has also functioned as an administrator for one of Philadelphia's premier commercial corridors, founded a fledgling theatre company, run for Mayor of his hometown and acted as a liaison for multiple small nonprofits and community organizations. Despite the diversity of his experience, he knew that he needed to further his education in order to take his career to the next level. "When exploring all the options for public administration programs, nationally online and locally, WCU offered a unique blend of in person classes at the Philly campus and online scheduling that could accommodate an irregular work schedule. The opportunity to interact with new colleagues at the Center City campus was certainly a drawing point, not to mention the Philadelphia resident discount. With each new class in the PPA program, a new layer into the inner workings of nonprofits and municipal management is becoming clearer."

Noel Aragon

Originally from El Salvador, Noel Aragon came to Philadelphia as a part of the Salvadoran Red Cross "Young Ambassadors" program. Prior to his studies in Public Administration, he received his BA in Liberal Arts from WCU, minoring in Political Science. Currently working as an attaché and liaison to the Latino community for a Philadelphia City Councilperson, Noel's demanding schedule made choosing PPA Philly Campus an ideal fit. The downtown location's proximity to his work at City Hall, as well as classes that could be taken asynchronously allow him to accommodate an ever-shifting work schedule, and with a preschooler at home, helps balance family time. "While my background is in politics, I am very interested in learning to be a better communicator and about the sphere of nonprofits. My undergrad experience certainly influenced my desire to continue my studies, the WCU professors genuinely seem to care for the success of their students. I am excited to interact with students at the Philadelphia campus and expand my network of friends and colleagues."
MPA Faculty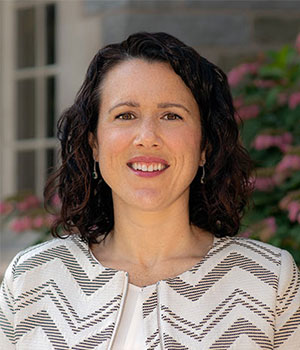 Dr. Angela Kline is an Assistant Professor and MPA Director in the Department of Public Policy and Administration at West Chester University, and received her PhD in Urban Affairs and Public Policy from the Joseph R. Biden, Jr. School of Public Policy and Administration at the University of Delaware. Her research interests include nonprofit management and accountability, open data, and social equity. Kline currently serves as the District II Representative on the National Council of the American Society for Public Administration. Before joining academia, Kline worked for several nonprofit organizations doing resource development and evaluation.
"One of the great advantages of the Philadelphia Campus will be our student's access to a new bevy of nonprofit organizations and potential partners for internships and professional development. There will be greater opportunities for networking and making impacts as public servants."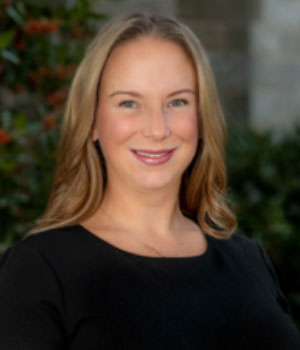 Dr. Amanda Olejarski is a Professor at West Chester University. She holds a PhD in Public Administration from Virginia Polytech, as well as her Master's from Rutgers University. Prior to coming to WCU, she taught at Shippensburg University. Dr. Olejarski has published research on administrative discretion and communication, serves as managing editor of the premier public administration journal Public Integrity, and has written two books on ethical decision-making.

"In our current political climate, being able to bring the public administration courses to our urban campus in Center City Philadelphia will create opportunities for richer conversations about social equity, political accountability and the ethics of public service."
PPA Course Rotation - Philadelphia Center
COURSE TYPE
FALL 2023/2025
SPRING 2024/2026
FALL 2024/2026
SPRING 2023/2025
CORE COURSES
PPA 600 (Online)
PPA 501 (F2F)
PPA 506 (F2F)
PPA 600 (Online)
PPA 504 (F2F)
PPA 600 (Online)
PPA 500 (F2F)
PPA 503 (F2F)
PPA 600 (Online)
PPA 502 (F2F)
PPA 505 (F2F)
ELECTIVE COURSES
PPA 533 (Online)
PPA 515 (Online)
PPA 532 (Online)
PPA 533 (Online)
PPA 532 (Online)
PPA 514 (Online)
INDIVIDUALIZED INSTRUCTION COURSES
PPA 601
PPA 602
PPA 601
PPA 602
PPA 601
PPA 602
PPA 601
PPA 602
PPA Summer Course Rotation (Online)
| SUMMER I 2024/2026 | SUMMER II 2024/2026 | SUMMER I 2023/2025 | SUMMER II 2023/2025 |
| --- | --- | --- | --- |
| PPA 502 | PPA 506 | PPA 501 | PPA 503 |
| PPA 505 | PPA 514 | PPA 504 | PPA 513 |
| PPA 532 | PPA 510 | PPA 533 | PPA 530 |
PHL 3-Year Suggested Course Plan - Fall Start
| Year | Term | Courses |
| --- | --- | --- |
| 1 | Fall 2023 | PPA 501; PPA 506 |
| | Spring 2024 | PPA 504; Elective 1 |
| 2 | Fall 2024 | PPA 500; PPA 503 |
| | Spring 2025 | PPA 502; PPA 505 |
| 3 | Fall 2025 | Elective 2; Elective 3 |
| | Spring 2026 | PPA 600; Elective 4 |
Official academic transcript(s) from all colleges and universities attended at both the undergraduate and graduate levels, demonstrating the achievement of an undergraduate GPA of 3.0. Students who do not meet this requirement may be considered for provisional status. Provisional students will be required to earn a grade of B+ or higher in their first two courses and enroll in PPA 512 Communications for Public Administrators in the student's first semester that it's offered.
Goal statement of short-term and long-term career objectives
Recommendations from two current or former supervisors who can attest to the applicant's management potential (applicants will provide email addresses for these recommenders within the application - no need to submit letters)
Resumé
All application materials are to be submitted to the The Graduate School using the online application process. After all required information has been received, it will be reviewed by the PPA department and a recommendation regarding admission will be made to the Dean of the Graduate School. Students will be notified of admissions decisions by the Graduate Admissions office.
Back to top of page.